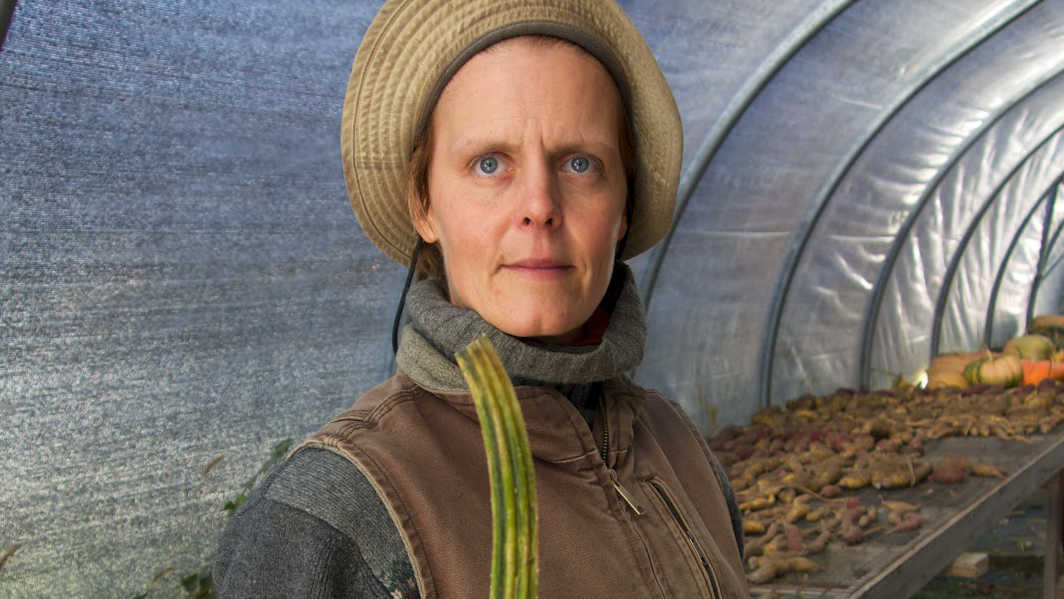 The Soul of A Farmer
Now being edited
The Soul of A Farmer follows Patty Gentry as she struggles to earn a living on her three acre Early Girl Farm on Long Island. Isabella Rossellini, from whom Patty rents her land tells us, "Patty reminds me of my mother, the famous actress Ingrid Bergman." They're both so passionate. 
Formerly a chef, Patty worked the line at Anne Rosenzweig's Arcadia next to Missy Robbins. She sells her "exquisite" produce to fine dining restaurants in Brooklyn, including  Missy's Lilia and Misi, Andrew Tarlow's Roman's, Rucola, and Marlow & Sons, Sohi Kim's Insa and Good Fork, Michelin starred chef Anita Lo, all of whom we meet. 
The Soul of A Farmer explodes the romance of Farm-To-Table. We watch Patty work her butt off seven days a week, trying to figure out ways to improve her yield, make the soil healthy, and stay afloat.