Roger Sherman
Director, Producer, Cinematographer, Photographer, Author, Documentary Doctor
"An extraordinary film biography, perhaps the best ever produced in the American Masters series."
"An amazing and inspiring film."
"Accomplishes the near impossible."
"An extraordinary American masterpiece."
"A breath of fresh air in this world of reality television."
"A provocative and unsettling look at the trial through the eyes of African-American observers."
"A breathtaking look at a rare breed."
"A triumph of lush harmonies, banjo pickin', and fiddle playin'."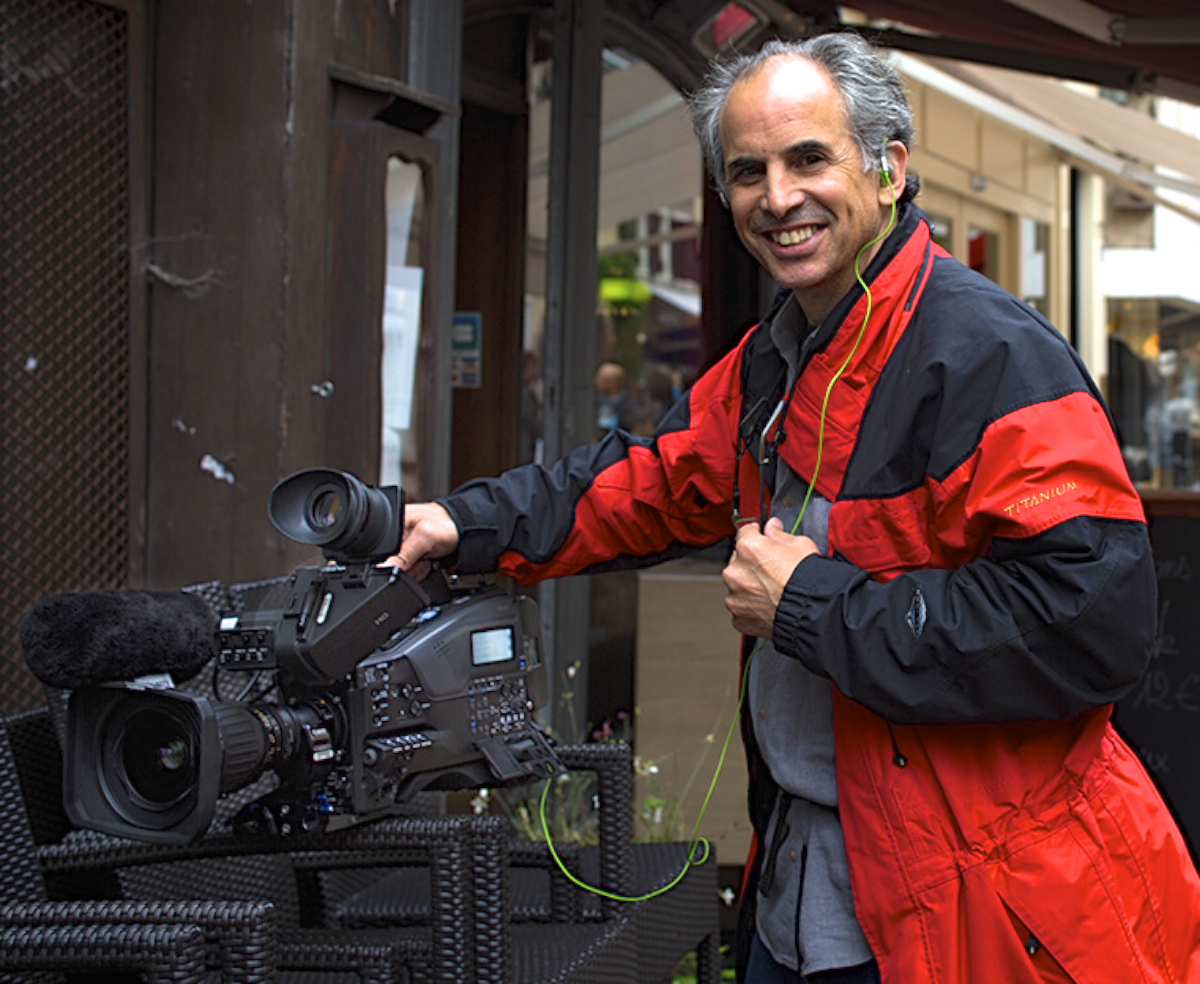 About Roger Sherman
Director
|

Producer

|

Cinematographer

|

Still Photographer

|

Author

|

Documentary Doctor

Roger Sherman's films have won an Emmy, a Peabody, a James Beard Award, and two Academy Award nominations. He was honored to be named to the Forward50, given to Jews who have influenced American culture, and the 2018 Yitzhak Rabin Spice of Life Culinary Award.

His subjects include social issues, the environment, food, art, history, and science, and culture.
Cinematography
Roger is the cinematographer on most of the films he creates. As a freelancer, he's filmed The Gates for Maysles Films, Chuck Berry, Little Richard, Jerry Lee Lewis, and Fats Domino for The Rock & Roll Hall of Fame, Mayan Pyramids for the National Gallery of Art, and many others.
Photography
Roger shoots food, gardens, travel, portraits, and whatever else catches his eye. His work has appeared in Town & Country, Saveur, Budget Travel, Garden Design, MetHome, and Newsweek. He photographed The Brisket Book: A Love Story With Recipes by Stephanie Pierson. His most recent exhibition, As We Are – Disability: Portraits of a Community, was comprised of eighteen large portraits of the disability community of the City University of New York (CUNY). It hung at the Baruch College Library.
The Book
Ready, Steady, Shoot: A Pro's Guide to Smartphone Video is an upbeat eBook for anyone who shoots video. Whether you're uploading to Instagram, Facebook, creating Stories, capturing vacations, kids' events, or nights out with friends, your films will improve after Ready, Steady, Shoot. The downloadable book includes how-to videos with step-by-step instructions to help you think like a cinematographer. Technique is the secret sauce, not technology.
Roger has conducted many Ready, Steady, Shoot workshops for teens and adults. Hands on from minute one, participants learn how to hold steady, pan and tilt, that zooming is death, and much much more. To inquire about setting up a workshop email Sherman.Pictures@FlorentineFilms.com.
featured projects